As you continue the process of researching stair lifts, you carefully make one decision at a time and move on to the next subject.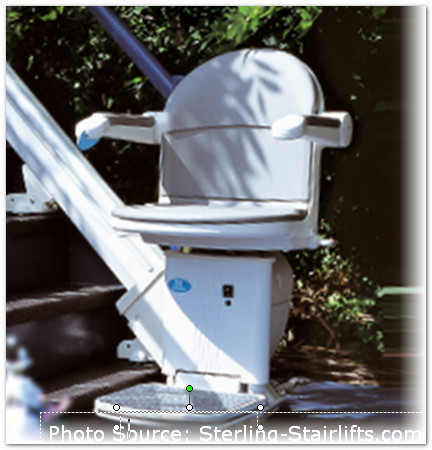 So far, you've determined the following:
You are required to engage a Georgia State Certified Lift Installer
You have decided that you need a stair lift, not a platform lift or ramp
You will now move on to continue to verify the stair lift details. Gather the information to answer the following questions:
Weight capacity: What is the actual weight of the person who will be using the chair?
Length of the stair: To be sure the new stair lift does not require a custom length, measure the stair from the tip of the top landing, to the floor at the bottom of the stair and make note of this measurement.
Stair location: Verify whether it will be a left hand or right hand location for the stair lift rail and seat installation. Check whether there is clear space at the bottom of the stair.
Now that you have this information recorded, contact Atlanta Stair Lifts to discuss your stair details and to arrange for a home visit. We will also provide you with information about stair lift selection and ordering, and dependable pricing and availability information. We specialize in disability equipment; stair lifts, platform lifts and residential elevators; and home modifications.
The Atlanta Home Modifications, LLC stair lift representative is fully certified by the State of Georgia, as required by Georgia law.  Contact us today by calling 770.880.3405 or by visiting our online contact page.