Stair lifts in Dalton are being discussed as a wonderful solution for those who struggle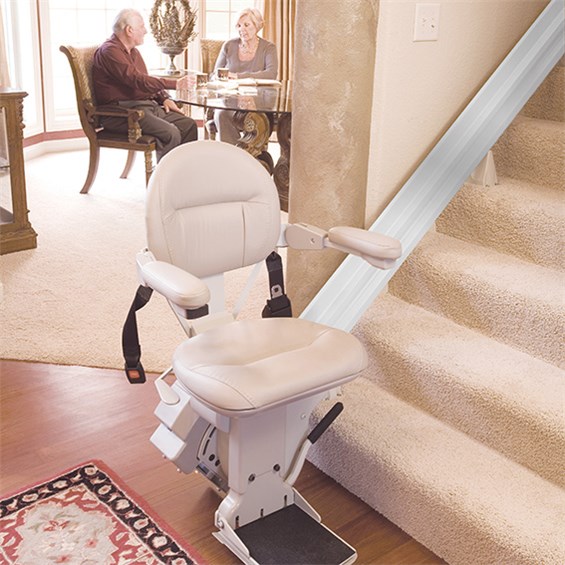 with mobility challenges associated with aging, a handicap or recovery from injury and/or surgery.
Does that sound like you? If so, check out some features of stair lifts to consider for your own situation.
Stair lifts come in two styles – the straight stair lift and the curved stair lift. The straight lift is the model used on most straight staircases, whereas the curved works for spiral, curved or irregular-step staircases. Here are the facts:
Both the straight and curved can be utilized for outdoor purposes where the need is to get from ground level to a porch or other elevated entryway with an outdoor stair lift.
Stair lifts are quickly installed and have complementary design qualities.
Stair lifts are very comfortable, easy to use and exceptionally safe.
So check out stair lifts in Dalton for the answer to your stair-related mobility issues today!
Call Stair Lifts Atlanta, LLC at (770) 880-3405 or send an email using our website contact form to the right to arrange a complimentary home assessment for stair lifts in Dalton.