Many stair lift shoppers try to decide between straight and curved stair lifts for their home. Let's face it,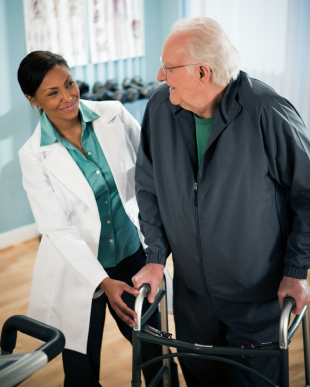 when home mobility issues become a matter of real concern in your life, it can be difficult to absorb the implications of just how much of every day life is affected by this challenge.
But it doesn't have to be a negative experience. Specially designed home modifications can make all the difference in being able to continue to enjoy your home without feeling extremely limited by mobility challenges.
A Straight or Curved Stair Lift is Ideal for Mobility
Built for comfortable and safe movement from one floor to the next, a straight or curved stairlift is ideal for those who aren't able to tackle the stairs the old-fashioned way. For people who are trying to make their north Georgia home in communities like Gainesville, Lawrenceville or Gwinnett more access-friendly, the stair lift is an excellent option.
Straight or Curved Stairlift?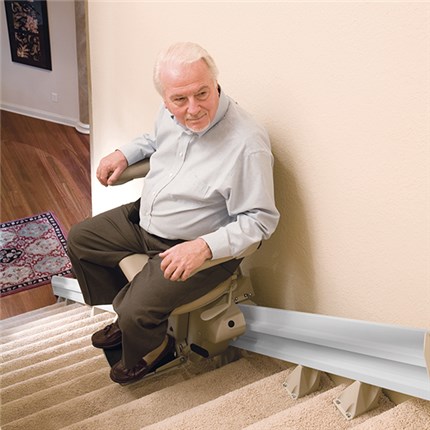 Since there are two basic styles of stair lifts to choose from, how will you decide between straight and curved stair lifts for your home? Let's take a look at the differences:
Straight stair lift – This type of lift is designed to move up and down one straight flight of steps. In situations where two flights meet at a landing, it is often recommended that there be two straight stair lifts installed for each flight of stairs, with the user transferring from lift to lift at the landing for the continuation of the trek up or down.
The straight stair lift is the simplest design, as well as the one most commonly needed for homes in communities such as Gainesville, Lawrenceville or Gwinnett County. This one is also the less expensive lift available.
Curved stair lift – This lift is more elaborate and complex and is perfectly suited to staircases that are curved or irregular or those that are switchback and don't offer enough room on the landing to accommodate two straight lifts.
While this one is understandably more expensive because it must be custom built and fitted to your particular staircase, the sleek design is attractive and complementary to any home décor, and it also provides a seamless, no-hassle experience in traversing your beautiful but precarious steps.
Although it may seem hard to believe, those who suffer from limited mobility CAN continue to live independently in homes in north Georgia communities such as Gainesville, Lawrenceville or Gwinnett County. A straight or curved stair lift may be just the equipment you need to make your home more accessible.
Bruno Elan Straight Rail Stair Lift
One exceptional product for your consideration is the Bruno Elan Straight Rail Stairlift, which is handcrafted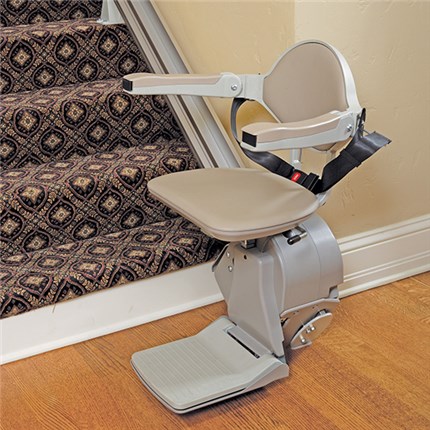 not only to provide an incredibly smooth, comfortable and quiet ride with every use, but is also tailored to be a beautiful addition to your unique home design.
To determine whether you need a straight stair lift or curved stair lift, contact your local certified aging in place specialist at Stair Lifts Atlanta for a complimentary in home consultation by calling (770) 880-3405.
Contact Stair Lifts Atlanta, LLC by telephone at (770) 880-3405 and we will assist you in the installation of a stair lift that is exactly suited to meet your mobility needs. Or, you may enter your information in our contact form, and we will call you!
Do you need other home accessibility options such as roll-in showers, walk-in tubs or roll-under sinks? Contact us today for more information at (770) 880-3405, or submit your information in the contact form below, and we will call you.