Having impaired physical mobility shouldn't prevent you, or a loved-one, from doing those activities which you enjoy most. Whether it be a family cook out, watching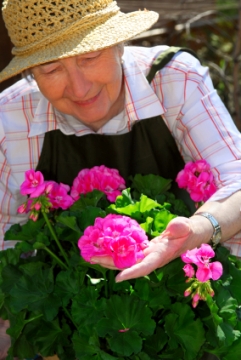 your grandchildren at play, or simply time spent in nature quietly reflecting, being outdoors is good for both body and soul. Stair Lifts Atlanta can help with the following information about outdoor stair lift models for your Atlanta or North Georgia home.
Outdoor Stairlifts
If the inability to navigate stairs has kept you or a loved one from being comfortably outdoors, on a patio, deck, or even getting to and from the car, there is an easy solution. Outdoor stair lifts are a viable option for anyone wishing to get out and enjoy, but for whom stairs may have seemed impossible.
Sterling Models 1000 and 2000 Outdoor Lifts
The Sterling 1000 and 2000 outdoor stairlifts can be installed quickly and easily by a state certified lift installer. The Sterling 1000 outdoor stair lifts is for straight stairs, and the Sterling 2000 outdoor stair lifts is for curved stairs.
Professional Installation 
Professionally installed with safety in mind, your outdoor stair lift is available in a variety of options, all designed to your home's stairs. These safe and secure stair lifts are designed with the consumer in mind. Outdoor stair lifts have the following features:
Safe and easy to operate for individuals able to get in and out of the chair
Weather and waterproof construction with UV-protected upholstery and a security feature to prevent unauthorized use
Battery backup is standard equipment
For you, or a loved one, enjoying time outside may have been a fairly daunting undertaking at one time. With the option of outdoor stair lifts, you can once again spend time soaking up the sun, listening to the birds sing, or the laughter of your grandchildren at play. We install Sterling straight and curved stair and platform lifts at indoor and outdoor locations at Atlanta, Marietta, Lawrenceville and Athens homes; amongst other north Georgia locations.
Contact Atlanta Home Modifications at 770-880-3405 for more information about outdoor stair lift models for your Atlanta or North Georgia home. Visit the website and complete the contact information so we can further assist you in choosing an outdoor stair lift customized to your needs.