Do you care for a loved one who struggles with mobility issues that make the prospect of maneuvering the stairs a stressful experience? Consider stair lifts in Athens AL to get peace of mind regarding the stairs once more!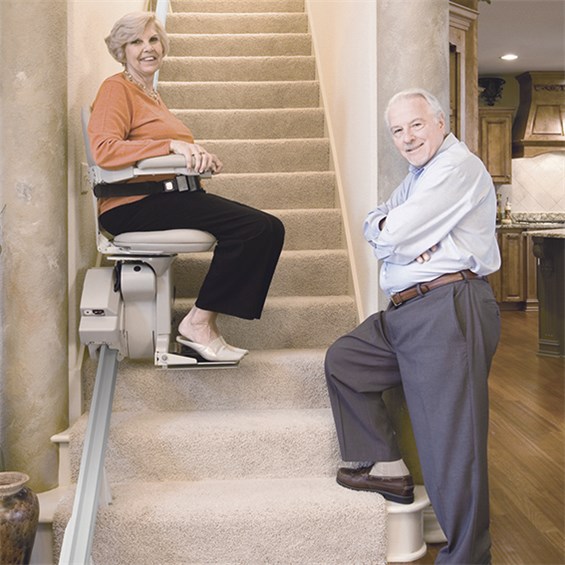 How can a stair lift help to make sure that your mobility challenged loved one is safe?
Your staircase can accommodate one of two models – the curved or the straight lift – to make a complete, smooth transfer from one floor to the next.
Your stair lift has sensors to alert of any obstructions in the path of motion to guarantee there isn't a problem halfway up or down.
Your stair lift has safety devices, such as a seat belt and comfortable arm and foot rests, so that there is no fear of falling.
Stair Lift Safety
If you'd like to read more about stair lift safety, click on one of the following topics:
Call Stair Lifts Atlanta, LLC at (770) 880-3405 or send an email using our website contact form to arrange a complimentary home assessment for stair lifts in Athens AL.