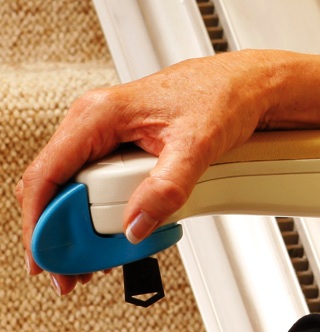 As with many home appliances or electronic devices, automation and remote control have become standard technical features. Are you wondering how you will make the stair lift for your Atlanta home move up or down a stair to the level you are on? You can operate your new stair lift by remote control!
Multiple handsets are supplied with many lifts, which allow the user to 'call' or 'send' the stair lift up or down the stair it is mounted on. The Handicare website reports,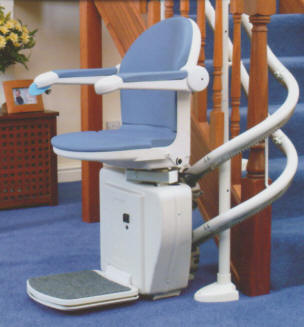 "Sterling stair lifts can also be operated by remote control; all lifts come with this as standard. These hand held remote controls can either allow a caregiver to operate the stair lift on behalf of the user, whilst walking along next to them, or can be used to send and call the lift between levels. The latter is particularly useful for homes where more than one person benefits from the use of the stair lift."
Contact Atlanta Home Modifications, LLC for more information about remote controls for  stair lifts for Atlanta, Marietta, Lawrenceville, Athens, and Gainesville homes. Our Georgia certified stair lift installer will assist you in the selection of a lift that is perfectly suited for you and your home. Image Source: Sterling Stair Lifts
Contact Stair Lifts Atlanta / Atlanta Home Modifications, LLC by telephone at 770.880.3405 or visit us online at the Atlanta Home Modifications, LLC website.
Related articles