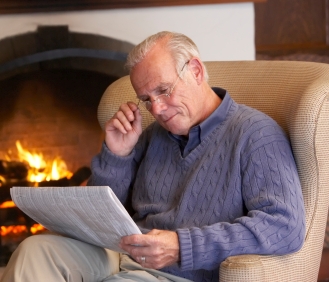 Mobility is freedom the young and healthy often take for granted. Yet, for the elderly or the disabled, mobility can be a daily, frustrating problem. Simple tasks like moving to a chair or scooter, going to the bathroom, getting into the shower or even changing clothes can be an insurmountable challenge. Even with caregiver help, it can be a chore.
Atlanta Home Modifications has the answer to this mobility challenge — the patient transfer lift system.
Gaining Personal Freedom
Transfer lifts are an in-home track system which allows a person to be able to be lifted out from one area (i.e. their bed) into the transfer device which then can take the person to any room connected by the track. This system allows for personal mobility at a level not previously possible. When combined with home modifications such as an accessible bathroom, tasks like taking a shower may be done without the aid of a caregiver or family member, for some individuals.
Caregiver Aide
While transfer lifts can give freedom to certain people, it also helps caregivers as well. The transfer lift can be used to raise the person upright so clothes can be taken on or off easily. This position can even help prevent injuries during transfers, as the transfer lift system supports the body without stressing it. The patient transfer lift safely moves you from the bed to the shower, offering the in-home accessibility you need.
Find Out More
Greater mobility means better quality of life. For information about the SystemRoMedic™ and Ready for life™ assistive devices like ceiling lifts, rail systems, mobile lifts, lifting slings and lifting accessories for manual and mechanical lifting of patients, visit the Handicare website.
If you or a loved one desire the freedom and independence that greater mobility can afford, call the professionals at Atlanta Home Modifications at 770-880-3405 or reach out to us for information using our website contact form. Contact us today to hear about the lifts systems we offer!
Related articles