Bruno Independent Living Aids Stair Lifts is the only United States stair lift manufacturer to be ISO 9001 certified. In business for over 20 years, Bruno is a world renowned manufacturer of indoor and outdoor straight and curved stair lifts, and indoor and outdoor wheelchair, power chair and scooter platform lifts.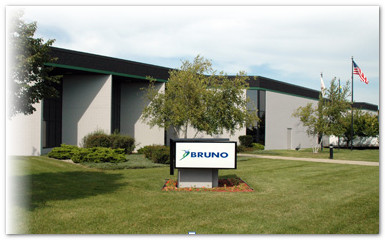 From the Wikipedia ISO 9000 and 9001 articles: "The ISO 9000 family of standards relates to quality management systems and is designed to help organizations ensure they meet the needs of customers and other stakeholders (Poksinska et al, 2002 ). The standards are published by ISO, the International Organization for Standardization, and available through National standards bodies. ISO 9001 deals with the requirements that organizations wishing to meet the standard have to fulfill. Third party certification bodies provide independent confirmation that organizations meet the requirements of ISO 9001. Over a million organizations worldwide are independently certified, making ISO 9001 one of the most widely used management tools in the world today."
Bruno is committed to providing its customers with the highest quality lift products and the ISO 9001 Certification is evidence of the Bruno company's high standards and good intentions.
For more information about Bruno Stair Lifts, and other high quality stair lifts such as Sterling, Inclinator, and Savaria, please contact the accessibility experts at Atlanta Home Modifications, LLC by calling (770) 880-3405.