For homeowners who feel like they cannot move freely around their homes anymore, stair lifts in Sandy Springs means good news. Such a wonderful accessibility device not only makes moving up and down the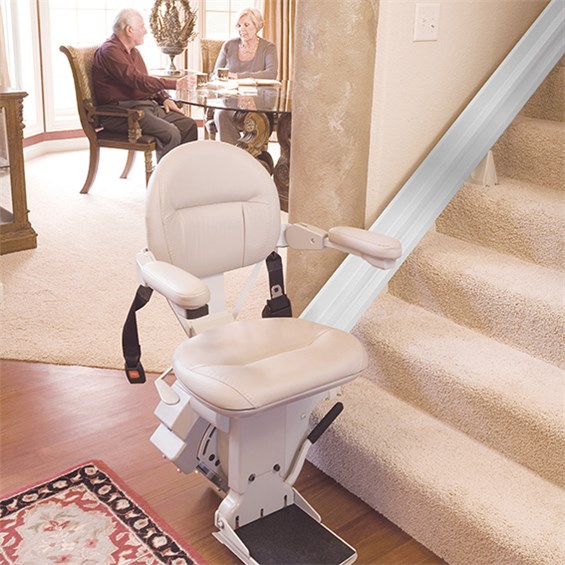 stairs a cinch, it is quite affordable too!
Where can you use a stair lift, and what types are there?
Stair lifts are versatile – Stair lifts are designed for both indoor and outdoor purposes, which means you not only can make your house more accessible, you can make the outdoors accessible too! Outdoor models are made with weather resistant materials for greater durability.
There are two styles of lifts available – The curved lift and the straight lift. The curved stair lift is designed specifically for non-traditional staircases, such as spiral, curving or those with irregular step patterns, and the straight stair lift is for a basic flight of straight stairs.
Call Stair Lifts Atlanta, LLC at (770) 880-3405 or send an email using our website contact form to the right to arrange a complimentary home assessment for stair lifts in Sandy Springs.
Do you need other home accessibility options such as roll-in showers, walk-in tubs or roll-under sinks? Call or email us today for more information.