Stair lifts in Powder Springs are becoming very popular for their ability to help mobility challenged individuals move about their homes in a greater degree of comfort and safety. There are two main types of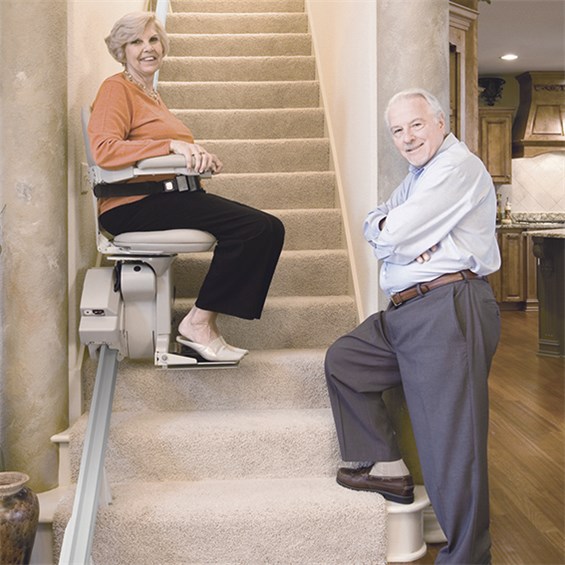 lifts to choose from:
The curved stair lift – This lift is specially designed for staircases that are spiral, curved or switchback. Custom made to the stairs themselves, the curved stair lift is attractive and makes moving up and down the stairs a breeze.
The straight stair lift – The classic simplicity of this lift is perfect for one straight staircase, or two straight stair lifts can be affixed to two flights of stairs which are divided by a landing.
Both the curved and straight stair lifts are suited for indoor and outdoor purposes. Stair lifts in Powder Springs are perfectly suited for your journey to greater accessibility and independence in your home.
Call Stair Lifts Atlanta, LLC at (770) 880-3405 or send an email using our website contact form to the right to arrange a complimentary home assessment for stair lifts in Powder Springs.