When limited mobility due to a handicap, injury or surgery happens, you want to be sure that you are safe in your own home. So how do the stairs fit into that feeling of security? With stair lifts in Madison AL, even the challenge of using the stairs can be overcome.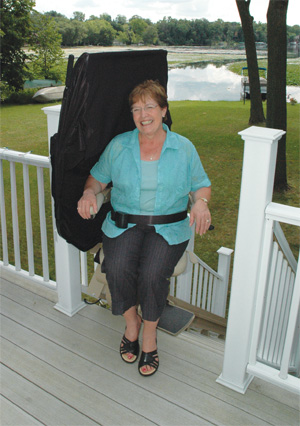 Which stair lift is right for your home? Stair lifts come in two basic styles, curved and straight:
The straight stair lift – This model is designed for simple, straight staircases. It is quite affordable and can be installed in a short period of time.
The curved stair lift – This lift is utilized for curved, spiral or switchback staircases. It is more expensive because it is custom built for your particular set of stairs, and takes longer to fabricate and install.
Both styles of stair lift offers outdoor usability. Now's the time to forget about worrying over the stairs, and to contact an independent accessibility design expert to answer all of your questions about stair lifts in Madison AL homes today!
Call Stair Lifts Atlanta, LLC at (770) 880-3405 or send an email using our website contact form to arrange a complimentary home assessment for stair lifts in Madison AL.