So you're having trouble with the stairs, and getting up and down them is hard or downright impossible. Thankfully, installing stair lifts in Fulton County may be the solution to this problem. But what kind of lift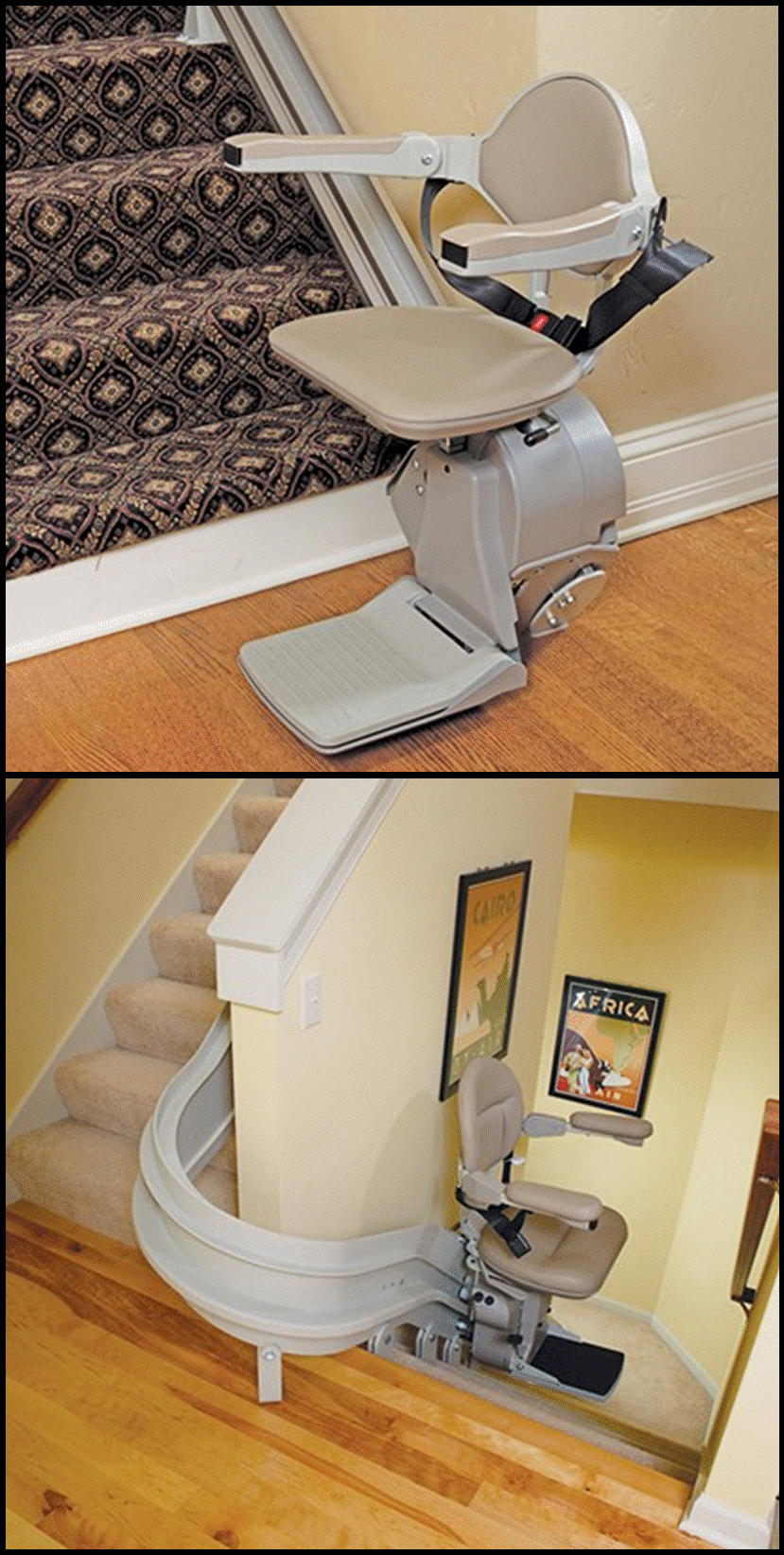 should you get?
Straight – If your staircase is one flight of vertical stairs, then the straight lift is perfect for you. Affordable and requiring only a brief time to install, you could be set up in a jiffy.
Curved – If your stairs are curved, spiral or have irregular stair step patterns, then the curved stair lift is the appropriate choice. This style is custom made to fit your stairs.
Double straight – If your staircase has two runs of stairs with a landing in between, installing two straight lifts could be the most budget-friendly option. If transitioning from one straight stair lift to the next is too difficult, then the curved stair lift is your best option.
Contact Stair Lifts Atlanta, LLC about stair lifts in Fulton County today to find out which type of stair lift is best for you! Call (770) 880-3405 or send an email using our website contact form to the right to arrange a complimentary home assessment for stair lifts in Fulton County.
Do you need other home accessibility options such as roll-in showers, walk-in tubs or roll-under sinks? Call or email us today for more information.