Do you remember when you could scale the stairs in your home without even thinking? If your physical abilities have become more limited, straight or curved stair lifts in Duluth can make climbing the stairs safer and easier.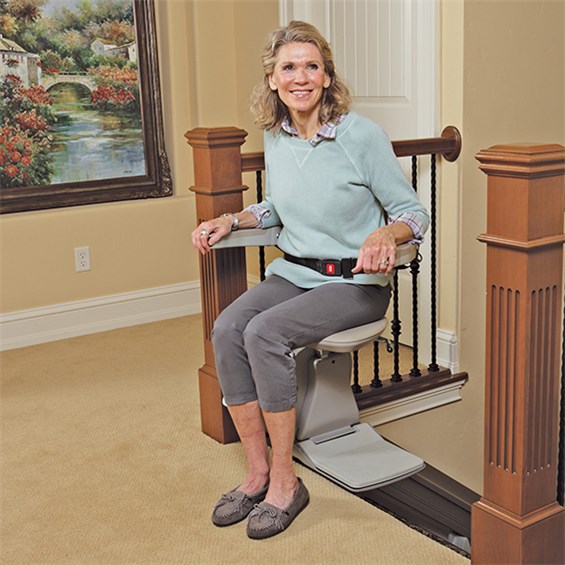 There are two basic types of stair lifts to consider.
Straight stair lifts– Simple, classic and the less expensive option, a straight chair lift is designed especially for straight staircases with evenly patterned steps.
Curved stair lifts – For flights that are irregular, curved or spiral, the curved stair lift is custom made to fit your stairs precisely.
Are you wondering if a straight stair lift or a curved stair lift in Duluth is right for you? Call your certified aging in place specialist for a free in-home consultation to determine what is best – and get you moving toward greater safety and accessibility in your home.
Call Stair Lifts Atlanta, LLC at (770) 880-3405 or send an email using our website contact form to the right to arrange a complimentary home assessment for stair lifts in Duluth.
Do you need other home accessibility options such as roll-in showers, walk-in tubs or roll-under sinks? Call or email us today for more information.