Do you have a loved one with mobility challenges? It is often hard to consistently help him or her move throughout the house, especially up and down the stairs. And, having the confidence that they are safe is an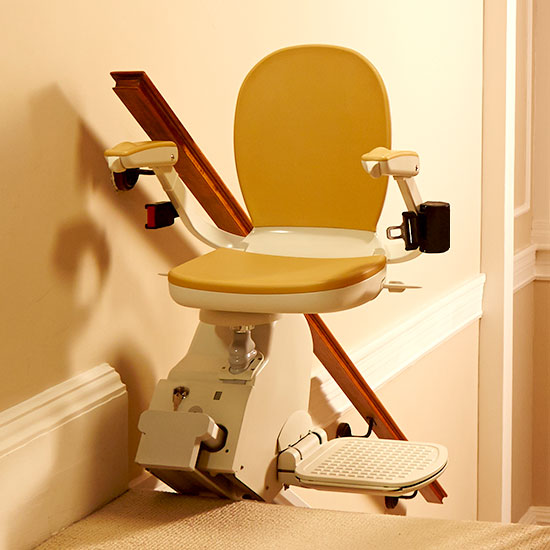 issue as well. One option to consider is that stair lifts installed in Braselton homes are highly successful for offering peace of mind for anyone having difficulty with the stairs.
Check out the facts.
There are models to work with almost any type of stair case.
They have different sizes to accommodate the height and weight of the primary user.
They are very comfortable and easy to use.
They have highly sensitive sensors to provide an extra feeling of security through straight stair lifts in Braselton homes.
They can instill the primary user with a sense of continued safety and independence despite the mobility issues.
You and your loved one can know real assurance of safety through the inclusion of accessibly friendly options such as straight or curved stair lifts in Braselton.
Call Stair Lifts Atlanta, LLC at (770) 880-3405 or send an email using our website contact form to the right to arrange a complimentary home assessment for stair lifts in Braselton.
Do you need other home accessibility options such as roll-in showers, walk-in tubs or roll-under sinks? Call or email us today for more information.