Some things in life are just hard. Like, for instance, trying to get safely and easily from one level to another in your home when you struggle with mobility challenges. But with new stair lifts in Gadsden AL homes, you may find one significant thing in life to be made much easier.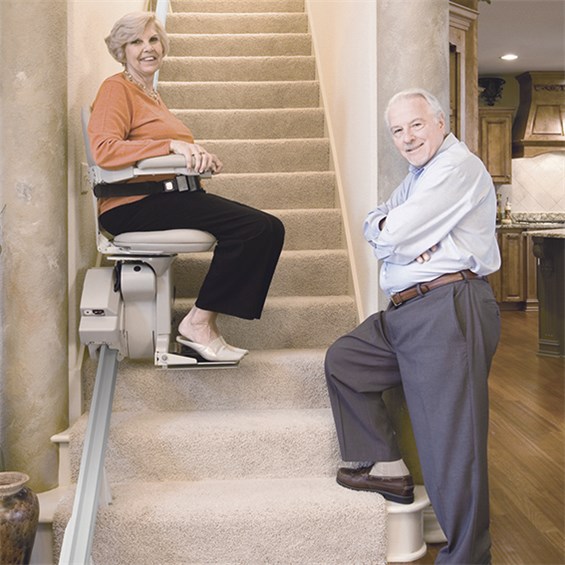 What is the purpose of a stair lift?
A stair lift is an accessibility device which a person suffering from mobility challenges or the effects of aging uses to navigate the stairs with the least possible discomfort or danger.
Both serviceable and stylish, a stair lift affixes to the steps of your staircase, which provides amazing stability as well as minimal installation impact. Regardless of whether your flight of stairs is straight or curved, indoors or out, there is a stair lift available to suit perfectly your needs.
Some things don't have to be hard. Let stair lifts in Gadsden AL homes make stair accessibility a whole lot easier for you.
Call Stair Lifts Atlanta, LLC at (770) 880-3405 or send an email using our website contact form to arrange a complimentary home assessment for stair lifts in Gadsden AL.