The purchase of a stair lift can be a big expense, despite all of the obvious advantages that owning one might bring. Is there a possibility that buying a used stair lift could be a smart option? And, how do you determine the best used stair lift prices?
As is the case with many things, buying used aging-in-place products could potentially save lots of money, which is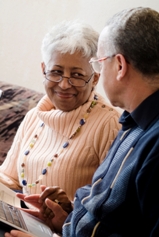 helpful in enabling a loved one with a handicap or disability to function as normally as possible within the comfort of his or her own home.
However, not all used stair lifts are created equal. Purchasing a second-hand stair lift from a reputable state certified stair lift installer that specializes in reconditioning and certifying that the safety criteria has been met, is a reassuring option. These companies tend to offer a warranty with the purchase of a stair lift.
The stairlift expert helps you determine some crucial factors which the private individual might find overwhelming or overlook, such as the following:
Length of the track
Make and model
Availability of replacement parts
Able to be relocated
Maintenance warranty
If you are wondering if a used stair lift installation is a good option for your north Georgia home, contact your local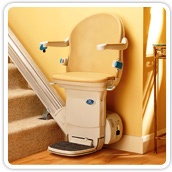 home modifications / stair lift installation specialist today to discuss availability, used stair lift prices and the best options to meet your mobility and financial needs.
Contact Stair Lifts Atlanta, LLC by telephone at 770.880.3405 and we will assist you in the installation of a stair lift that is exactly suited to meet your mobility needs. Or, you may enter your information in the online contact form below and we will call you!
[contact-form-7 404 "Not Found"]