What does accessibility mean to a person with a disability? Depending on the person's disability, accessibility means different things to different people. While one person may have difficulty using an arm or have visual challenges, another person may have trouble walking. Disability is frequently defined as a physical or mental impairment that significantly restricts a major life activity. The Americans with Disabilities Act of 1990 helped overturn legislation that did not support accessibility for people with disabilities in areas of transportation, public accommodations and employment.
George H. W. Bush said about the bill, "I know there may have been concerns that the ADA may be too vague or too costly, or may lead endlessly to litigation. But I want to reassure you right now that my administration and the United States Congress have carefully crafted this Act. We've all been determined to ensure that it gives flexibility, particularly in terms of the timetable of implementation; and we've been committed to containing the costs that may be incurred…. Let the shameful wall of exclusion finally come tumbling down."
The Americans with Disabilities Act of 1990 is legislation that radically impacted the lives of disabled individuals across the country. The act prohibits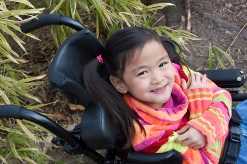 discrimination against people who have disabilities in the areas of government access, transportation, employment, and public accommodation. Various federal agencies work to implement the Act including the Office of Disability Employment Policy, the Equal Employment Opportunity Commission, the Department of Transportation and the Federal Communications Commission. The last three agencies act as enforcement agencies while the Office of Disability Employment Policy provides public education and other assistance.
The Americans with Disabilities Act of 1990 brought about change in many aspects of our lives, particularly in the built environment. In the realm of housing and building design, there are two new schools of thought (or design strategy) that express different approaches to accessibility. They are universal design concepts and aging in place design.
Universal design: Universal design strategies provide direct access to buildings for all people, whether they are disabled individuals or not. It is chiefly applied in new construction. Building design that follows universal design principles focus on making the building accessible to everyone, those living in the building at present, and those who will live in it in the future. It includes such things as one entry into the building with a zero-step entry (no step), an accessible bedroom and bath on the main floor in residential structures; and a 5 foot square open space in bathrooms and hallways, anticipating that one day the space may be utilized by an individual in a wheelchair.
Aging in place design: According to the National Association of Home Builders (NAHB), Aging in Place is defined as, "… living in one's home safely, independently, and comfortably, regardless of age, income, or ability level. It means the pleasure of living in a familiar environment throughout one's maturing years, and the ability to enjoy the familiar daily rituals and the special events that enrich all our lives. It means the reassurance of being able to call a house a 'home' for a lifetime." Aging in place design includes the addition of grab bars, roll in showers, walk-in tubs and stair lifts in residences, to accommodate an individual with an accessibility problem.
In conclusion, what do you believe accessibility means to a person with a disability? Please share your answer with us as a comment below. If you are struggling with an accessibility problem in your Atlanta area home, contact Stair Lifts Atlanta for stair lift prices and other information to assist you in the selection and installation of a lift, ramp or aging in place home modification.