Are you in need of a straight stair lift but faced with an obstruction or door swing at the foot of the stairs in your metro Atlanta or north Georgia home? The Harmar SL600 Pinnacle stair lift is designed with an optional power fold rail that is the first of its kind in the industry.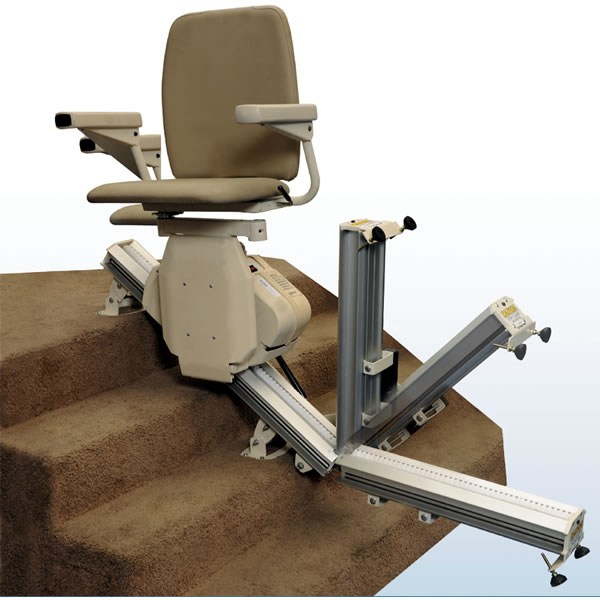 The power fold rail eliminates the obstruction caused by doors or other objects, offering an accessibility solution to individuals with a disability or progressive illness. The folding rail does not require any action on the part of the passenger; it has an intermediate charge strip on the rail directly above and below the hinge to prevent a discharge of battery power.
Accommodating 350 lbs, it is an optional fit on the right or left side of the stair and will fit on any angle stair. Installing quickly and easily, the Harmar SL 600 Pinnacle stair lift with an optional power fold rail, comes mounted on the rail to save time and reduce cost.
If you are shopping for a stair lift and your situation includes an obstruction at the foot of the stairs, please contact Atlanta Home Modifications for an in-home appointment with a Georgia certified stair lift installer. We offer a variety of  stair lifts that are designed to fit every Atlanta home, including the Harmar SL600 Pinnacle stair lift. Telephone us at 770.880.3405, or contact us through the Atlanta Home Modifications, LLC website.
Photo Source: Harmar