Do you have to work around stairs to get inside your Atlanta, Marietta, or Athens home?  Atlanta Home Modifications, LLC offers a free in-home assessment to assist you in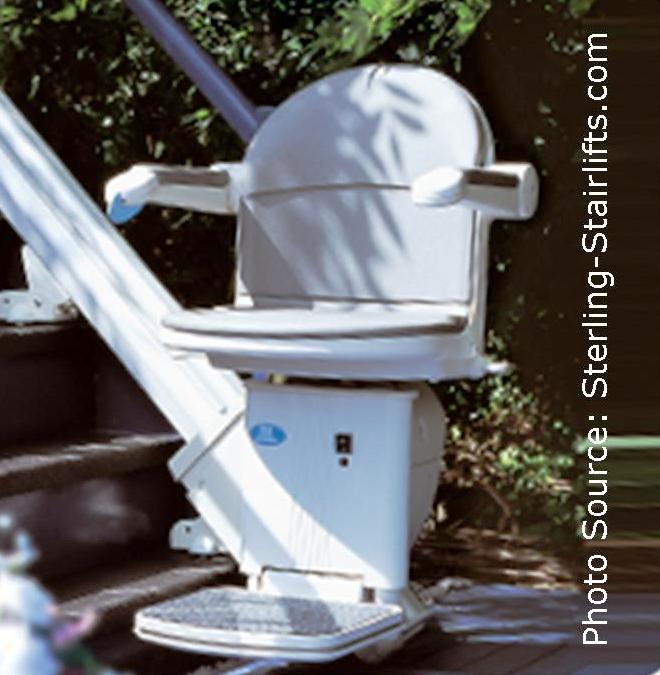 determining the most cost-effective and efficient indoor or outdoor vertical pathway.
We are certified aging-in-place specialists who have the knowledge and resources to provide details and quotes for ramps, lifts and elevator options to solve the stair accessibility problem.
Often, one major question is whether you would be best served with an indoor or outdoor lift or ramp? Homeowners frequently do not realize that an outdoor stair or platform lift to a deck or porch is often the best solution to the access problem, for a person with a disability, or wheelchair access issue.
The Sterling 1000 Outdoor Stair lift is an attractive, state-of-the-art outdoor stair lift that fits most situations. It has the following features:
Completely weatherproofed
350 pound weight capacity
Comes std with 16' of anodized aluminum rail
Radio remote
It is fully weatherproofed for outdoor conditions, and is customizable to a length of 70 feet. For more information about obtaining a free in-home accessibility assessment for your Atlanta, Marietta, or Athens home, please contact Atlanta Home Modifications, LLC by calling 770.880.3405 or contact us through our website.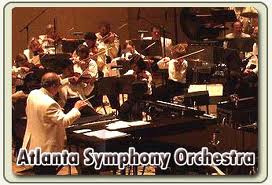 Planning to visit the Atlanta Symphony Orchestra this season? September 22 , 2011 will open Beethoven's 9th by Gustav Mahler. Tickets are $26-$84. Well known for performances at the Seattle Opera, Robert Spano brings it to Atlanta, with Christine Brewer featured in the Immolation Scene. The following quote from the website is good news for persons in wheelchairs, or with hearing disabilities:
"All programs of the Atlanta Symphony Orchestra are accessible to people with special needs. Persons requiring assistance are requested to phone the Woodruff Box Office at (404) 733-5000 in advance. Seating Wheelchair-accessible seating decks are located in the rear orchestra section of Atlanta Symphony Hall. Adjacent companion seats are also available in the same area. To purchase wheelchair accessible seating, please contact the Box Office at (404) 733-5000. Audio Aids The Phonic Ear® Listener™ FM Listening system is a wireless, portable sound enhancement system for people with hearing impairment. It may be obtained free from the House Manager at the main entrance to Atlanta Symphony Hall, inside the main concert-level hall doors." Photo source: Atlanta Symphony Orchestra